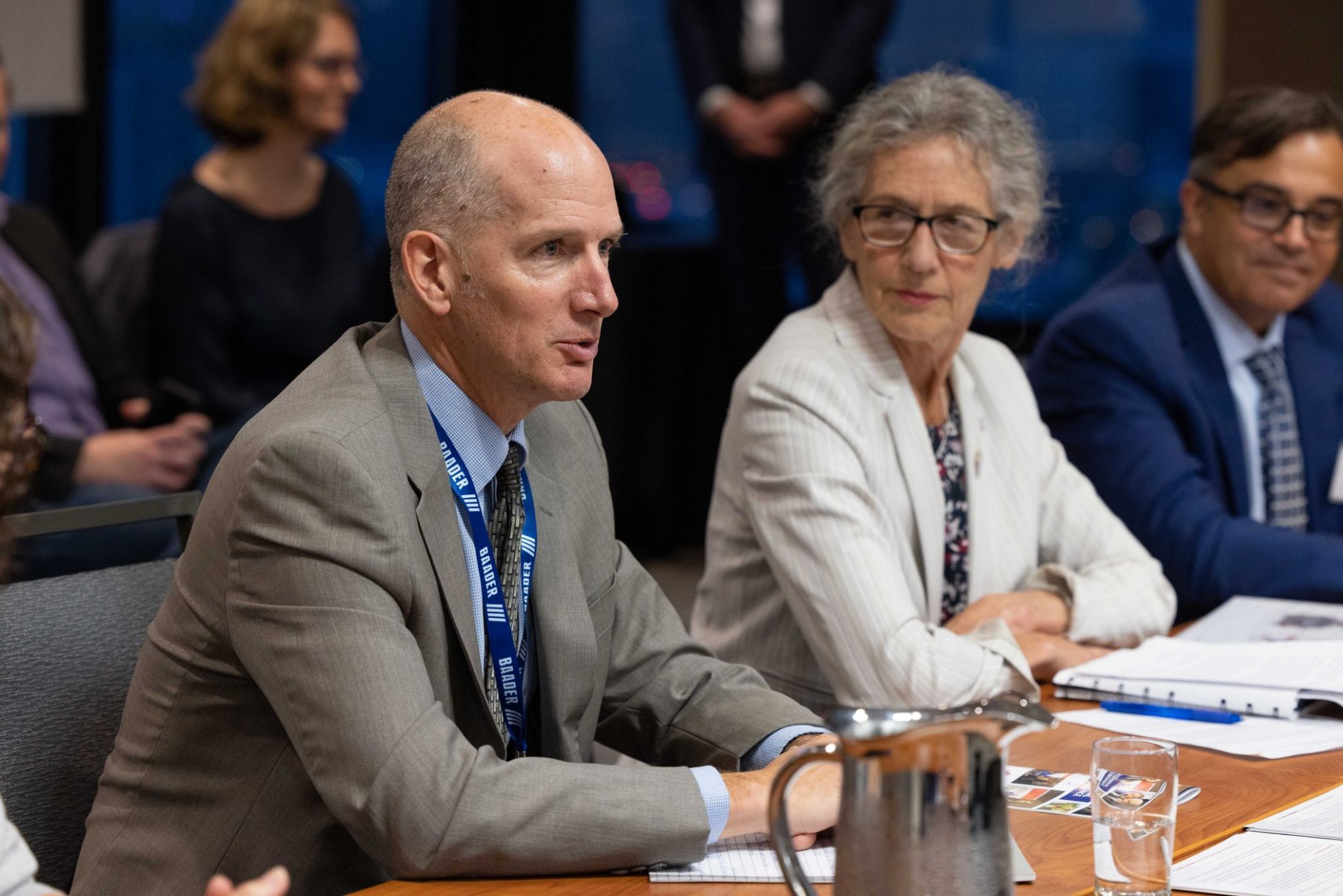 Annual Conference
Canada's premier seafood conference. Join us for our biggest and best event yet!
Exploring Seafood Solutions
2023 Annual Conference
Oct. 4-5, 2023
Fairmont Chateau Laurier
Ottawa, ON
The world of Canadian seafood is poised on the cusp on some exciting opportunities as our nation – and the world – turn to the oceans for their massive potential in sustainable, economical food security. With the longest coastline in the world, Canada should be at the forefront of this explosive movement.
And there's no better place to get a front seat on the action than at the Fisheries Council of Canada's Annual Conference – Canada's premier seafood conference. Last year's conference earned a 90% 'Excellent' rating in our participant survey!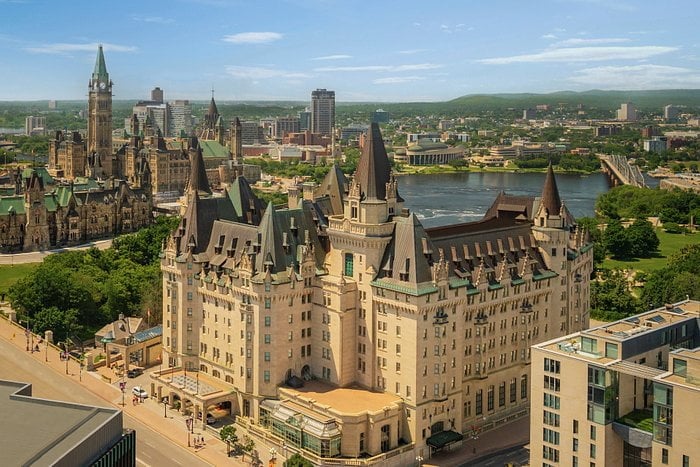 AGENDA
*Subject to change
Wednesday, October 4, 2023
8:30 am – 2:30 pm
Renaissance Room
Board of Directors Meeting – BOARD MEMBERS ONLY
2:30 pm – 3:00 pm
MacDonald Room
Registration
3:00 pm – 5:00 pm
MacDonald Room
Annual General Meeting (AGM) – MEMBERS ONLY
Come hear what is new at FCC and about FDA Traceability Rulemaking
6:00 pm – 9:00 pm
Laurier Room
"Celebrating Canadian Seafood" Welcoming Reception – All conference registrants welcome!
Thursday, October 5, 2023
7:30 am
Drawing Room Foyer
Registration
8:00 am – 9:30 am
Drawing Room
Breakfast and Presentation – Markets Overview
John Sackton, President, Seafood Datasearch
9:40 am – 9:50 am
Adam Room
Welcome and Opening Remarks
Chris Flanagan, FCC Chair 2022-2023
9:50 am – 10:30 am
Adam Room
Morning Keynote: National Indigenous Economic Strategy
Paul-Emile McNab, VP, Business Development & Membership Experience, Canadian Council for Aboriginal Business (CCAB)
10:30 am – 11:00 am
Adam Room
Health Break
11:00 am – 11:30 am
Adam Room
For the Love of Skills
Jennefer Griffith, ED, Food Processing Skills Canada
11:30 am – 12:15 pm
Adam Room
Ministerial Authority under the Fisheries Act: A Legal Perspective
Daniel Watt, Partner, McInnes Cooper
12:15 pm – 2:00 pm
Drawing Room
Luncheon Keynote – Sustainable Development & the Blue Economy
Melanie Siggs, Director, Global Seafood Alliance, VP for The Centre for Responsible Seafood, Advisor Friends of Ocean Action (WEF), Honorary Professor Heriot-Watt University
2:15 pm – 3:45 pm
Adam Room
Afternoon Panel – Looking for a Win-Win-Win Solution on Reconciliation, Marine Conservation and Innovation
Ken Coates, Historian, Author
Mark Duiven, Deputy Commissioner, Skeena Fisheries Commission
Jennifer LaPlante, Chief Growth and Investment Officer, Ocean SuperCluster
Susanna Fuller, Vice-President, Conservation and Projects, Oceans North
Moderator: Todd Evans, National Lead, Inclusive Trade, Indigenous Exporters, Export Development Canada (EDC)
3:45 pm – 4:15 pm
Adam Room
Health Break
4:15 pm – 4:55 pm
Adam Room
Closing Keynote – Association CEOs Panel
Lisa Wallenda Picard, President & CEO, National Fisheries Institute
Andrew Sullivan, former Executive Officer of the Commonwealth Fisheries Association (CFA)
Paul Lansbergen, President, Fisheries Council of Canada
4:55 pm – 5:00 pm
Adam Room
Closing Remarks
Lise Després, FCC Past Chair
6:00 pm – 10:30 pm
Laurier Room
Closing Reception & Dinner + Future Leaders Canada Recognition Ceremony

SPONSORSHIP
90% SOLD OUT! BUT OPPORTUNITIES ARE STILL AVAILABLE
Show your support for Canada's premier seafood conference, attended by over 130 harvesters, processors, stakeholders and government officials.
REGULAR RATES (AFTER JULY 31)
Member: $799
Non-Member: $899
Government: $499
Academic/NGO: $449
Welcoming Reception: $175
Plenaries & Luncheon: $499
Cocktail Reception & Dinner: $199
*all prices in CDN, excluding tax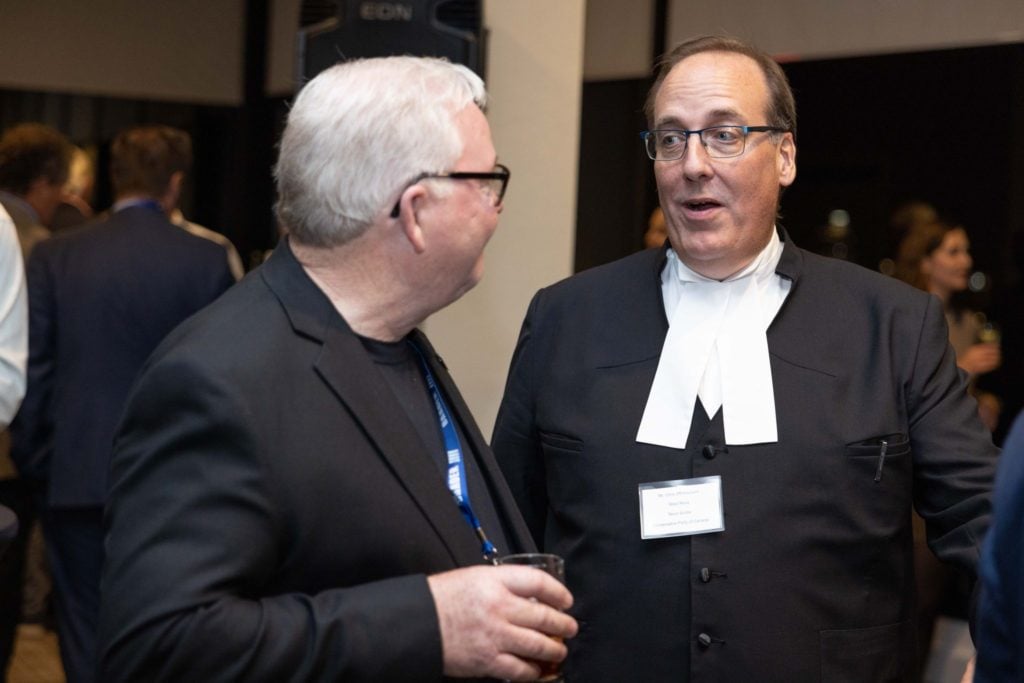 ACCOMODATIONS
Limited hotel block reserved at the Fairmont Chateau Laurier.
After the 2022 conference received record attendance, we've moved the conference to the Fairmont Chateau Laurier to accommodate an even larger event. The hotel block will fill up quickly, so make sure to reserve your room by August 20.