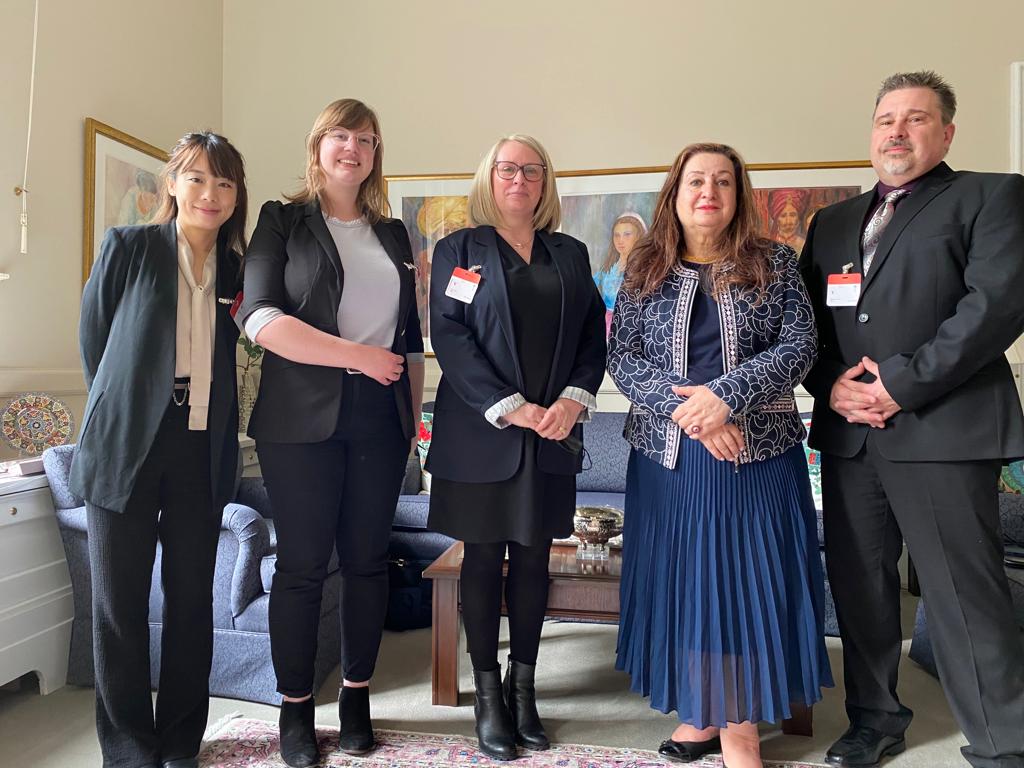 FCC Announces Future Leaders Canada Class of 2023
FOR IMMEDIATE RELEASE
March 6, 2023
OTTAWA, ON: The Fisheries Council of Canada, in partnership with the National Fisheries Institute, is proud to announce the participants in the 2023 class of the Future Leaders Canada career development program. Future Leaders Canada accepts participants working in the fish and seafood industry who are interested in gaining the skills and insider knowledge needed to become successful champions for their companies and the sector.
This year's class of nine students has participants with an impressive mix of skill-sets and backgrounds:
Sandra Badcock, Manager, Community Based Education Delivery, Fisheries and Marine Institute of Memorial University
Kyran Clarke, Operations Manager, AquaTrans
Sarah Freeman, General Manager, Scallops, Clearwater
Diana Hanus, BDM Clam & Marketing Director, Clearwater
Nicole Henneberry, VP, Finance, Clearwater
Marius Linstead, Director, Marketing & Logistics, Labrador Fishermen's Union Shrimp Company Ltd
Joycelyn Moulton, Quality Coordinator, Ocean Choice International
Catherine Pigeon-Dubreau, Fisheries & Commercial Manager, Canada East, Marine Stewardship Council
Leanne Porter, Sales & Service Representative, BAADER
"The strength of the Canadian fisheries industry relies on the strength of our future leaders," said Paul Lansbergen, President, Fisheries Council of Canada. "We're pleased with the momentum this program has gained as a vehicle for creating well-rounded champions for the industry."
The 2023 Future Leaders Canada program will run from March through August, with three three-day sessions in Ottawa, Chicago and St. John's. There is an optional Alumni Networking Reception held at the Seafood Expo North America in Boston in March and an optional international networking dinner at the Seafood Expo Global in Barcelona in April. A graduation celebration will take place at FCC's Annual Conference in Ottawa in October. Participants can expect to learn in-depth about export logistics, sustainability in seafood, and the retail side of the industry, while also exploring vessels, ports and production facilities, among other sessions.
-30-
The Fisheries Council of Canada (FCC) is the voice of Canada's wild capture fish and seafood industry, promoting a healthy resource and prosperous industry playing a vital role in the Canadian economy. Our members include small, medium and larger-sized companies along with Indigenous enterprises that harvest and process fish from Canada's three oceans.
For more information or to set up an interview please contact:
Kelly McCarthy
Manager, Communications
kmccarthy@fisheriescouncil.ca